This is from my friend Mark Cirillo at the SpcaLA.
Chihuahua Mania!
spcaLA Flooded with LA's Top Dog
Los Angeles -- Society for the Prevention of Cruelty to Animals Los Angeles (spcaLA) has been taken over by the smallest breed of dog in the world. Right now, the spcaLA P.D. Pitchford Companion Animal Village and Education Center in Long Beach has more Chihuahuas than any other type of dog.
Disney's Beverly Hills Chihuahua is bound to make them even more popular, but spcaLA wants you to stop and think before you adopt. "Just because our current box office star is a Chihuahua, doesn't mean that dog is the right fit for your family," says spcaLA President, Madeline Bernstein. "At spcaLA, our adoption counselors will help you to find the dog that is the best fit for you."
While spcaLA supports the use of shelter dogs in the film and hopes they were found proper homes after the filming ended; there are concerns about the increase in impulse Chihuahua adoptions. As was seen after the release of Disney's Dalmatians films, people get excited in the moment, adopt an animal, and then drop it off at a shelter when they realize the commitment is too much to handle. Shelters are then overcrowded with that breed of animal, resulting in needless deaths due to space.
It is important to find out as much as you can about a breed before adopting. For instance, some Chihuahuas are not always well-suited as small children's pets due to their size and temperament. If a Chihuahua is the right match for your home, please remember to support your local animal shelters when adoption a pet.
Click on these photos (or the one above) to find out more about these cute little pooches currently available to audition to be your best friend.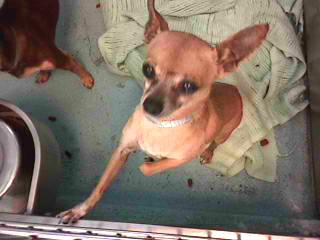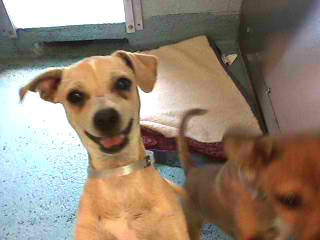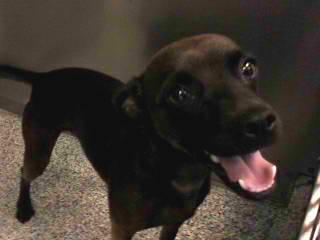 To schedule an interview, tour our facilities or to receive photos of Chihuahuas available for adoption, please contact Mark Cirillo at (323) 730-5300, x252 or (323) 707-1271 or email him at mcirillo@spcaLA.com. Following, please find some Chihuahuas currently available for adoption at our Long Beach facility.