By now if you're connected to Twitter, Facebook or your favorite gay blog, you're heard that Amazon.com has removed gay and lesbian titles from their ranking systems on their popular retail site.
When a book is removed from ranking, it not only removes it from sales ranking lists - there are several for different categories - but also from certain searches. Hence, sales will be down.
News broke over the weekend when contemporary gay authors noticed the drop of their books and started blogging about it. Within hours, it was all over the internet via popular information disseminating sites like Twitter and Facebook. The gays were a rumbling to say the least. As the old Breck ad goes, "He told two friends, then he told two friends, and so on and so on and so on." By this morning, mainstream outlets like Fox News were carrying this story.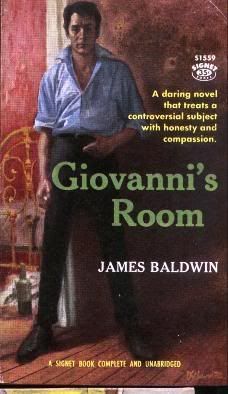 On a personal note - fuck you Amazon for trying to fucking sneak this shit in under the radar. Don't fuck with us, k, 'cause all this marriage shit and republican/religious bashing of us lately has really, really pissed us off and we are not in the mood for this shit any more. Seriously. None of us.
Books that were de-ranked include iconic classics as James Baldwin's GIOVANNI'S ROOM, Paul Monette's BECOMING A MAN, and Gore Vidal's THE CITY AND THE PILLAR.
The reason an Amazon.com spokeswoman gave for the removal was a "glitch". Meanwhile, the real reason this happened was because Amazon.com has recently removed "adult content" from their ranking systems. I guess to keep children from seeing pornography or provocative content while doing basic searches. Meanwhile, I guess this means every novel with lgbt content has the tag of "adult content".
To keep me from writing a long, ragging Al Pacino-Joe Pesci rant about this, let's just note that Diablo Cody's CANDY GIRL - her stripper memoir and titles like THE BIG BOOK OF PORN: A PENETRATING LOOK AT THE WORLD OF DIRTY MOVIES did not lose their ranking. Meanwhile Ellen Degeneres' biography WAS removed.
Breathe. Breathe. In through the nose, out threw the mouth.
Dear Jeff Bezos, lord and master of Amazon.com, maybe you don't remember me, but we went to high school together. Miami Palmetto Senior High School. I was the gray haired girl with the trumpet. You were the senior class president. I can't remember if I voted for you or not, but anyway, from Panther to Panther, you are really, really gonna need to make this up to us.  First, fix the "glitch".  Then, since you're rolling in cash, can I suggest you assuage the "gathering storm" by making a large, sizable donation to an LGBT organization, like maybe The Point Foundation or Lambda Legal. Thanks for listening.