Heath Ledger, star of the groundbreaking gay wide-release feature
BROKEBACK
MOUNTAIN, was found dead Tuesday afternoon at a downtown Manhattan apartment in what authorities are reporting as a possible drug related death.
At 3:20 pm the housekeeper went to get Ledger for his massage
appointment and found him naked, 
unresponsive and
surrounded by prescription pills.
The massage therapist phoned the police. The
NYPD
is suspecting a drug related death, but that cannot be confirmed until the autopsy which is scheduled for tomorrow.  There may yet be another cause of death.  Ledger had also been  suffering from pneumonia.
His family has adamantly denied that it was a suicide, claiming that was not in his character.
Sources are reporting that the loft apartment he where he was found belonged to Mary Kate Olsen, 21, who is currently in Park City for the
Sundance
premiere of her film, THE
WACKNESS
. This has been widely reported but as yet unconfirmed.  Reports also state the massage therapist called the Olsen's bodyguard, who was a few blocks away because he was an EMT and that there is no other connection.
Only a few weeks ago, actor Brad Renfro was discovered dead from an drug overdose.  Renfro was the the star of out-gay director Brian Singer's APT PUPIL starring out actor Ian McKellen. Just a few months ago, actor Owen Wilson tried to take his own life.
Ledger was dating fellow
BROKEBACK
MOUNTAIN costar, Michelle Williams, but they split up last September. They have a daughter together named Matilda.
Ledger received an Academy Award nomination for his portrayal of the gay cowboy Ennis Del Mar in
BROKEBACK
MOUNTAIN.
Ledger recently played one incarnation of the title character in
the Bob Dylan biopic I'M NOT THERE and will be seen in the 
upcoming BATMAN film as the younger version of The Joker. As recently as last Saturday, Ledger was on set in
London
on Terry Gilliam's THE
IMAGINERIUM
OF DOCTOR PARNASSUS.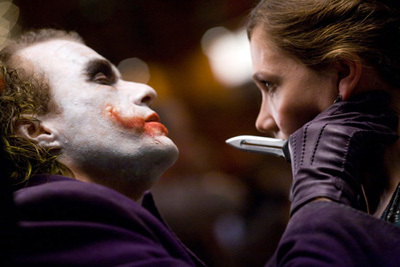 Prior to Williams, Ledger dated other Hollywood starlets including Naomi Watts and Heather Graham.
Ledger was 28 years old.
"It was a friendship that became a secret..."
Here is the trailer for the seminal gay film: