Iconic film director/producer/actor Sydney Pollock died today at his home in Los Angeles at the age of 73 of cancer.
I am a filmmaker, I have my filmmaking heroes, he was one of of them. When I get to my top five directors, there really is no ranking and I'll list them here: Bob Fosse, Pedro Almodovar, Sydney Pollock, Billy Wilder and Ridley Scott.
Pollock won an Emmy and an Oscar for directing, and helmed over 40 films in his career. He was also a prolific producer and actor.
One of his last roles as an actor was in the Oscar nominated MICHAEL CLAYTON, a film he produced with George Clooney and Anthony Minghella, also one of my heroes who passed away last year.
Minghella directed
Truly, Madly, Deeply
,
The Talented Mr Ripley
and
The English Patient
. Pollock was also one of the producers on
The Talented Mr Ripley
.
Most people would also recognize Pollock as Will Truman's father on WILL & GRACE.
As a director, he is best known for TOOTSIE, OUT OF AFRICA and for me, THE WAY WE WERE.
Other classic films he directed included THE FIRM, THREE DAYS OF THE CONDOR (brilliant! if you haven't seen it go rent it now!) and THEY SHOOT HORSES, DON'T THEY (a term I still use frequently).
First of all, if you don't have the dvds of TOOTSIE and THE WAY WE WERE on your shelves, I don't even know how we could know each other or be friends!
NURSE CHARLES, NURSE CHARLES!!!
TOOTSIE is a stellar comedy that also blows the roof off of women's rights when a misogynistic actor played by Dustin Hoffman, assumes the role of a woman to land a role. Hoffman was the one that insisted that Pollock play the role of his agent. This marked Pollock's first acting gig in twenty years.
The scenes between those two were rock solid in a film that displayed film making at it's best, each scene tight, deep, funny and masterfully done. When I teach screenwriting, I urge people to look at this film. In the first five minutes we know everything about the main character we need to know to go forward.
The film also stars Bill Murray, Teri Garr and Jessica Lange along with knock out supporting performances by George Gaines, Dabney Coleman and Charles Durning with a script by Larry Gelbart (who also wrote for MASH and YOUR SHOW OF SHOWS) ripe with one liners that...I still use lines from this movie constantly!!!
Here's the first scene with Pollock and Hoffman: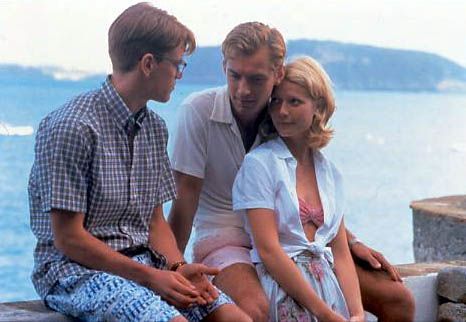 Pollock was known for working with the best actors in the business. Look at the folks he's worked with: Paul Newman, Tom Cruise, Robert Redford, Meryl Streep, Barbra Streisand, Al Pacino, Dustin Hoffman and George Clooney. None of them slouches to say the least.
I could just cry now thinking about this quality of work and story telling compared to what my sensitive eyes have to ingest turning on the television any night of the week.
If I can bare it now, I will discuss another one of my all time favorite movies...The Way We Were.
Schmaltz, you say? Streisand vehicle? Phew on you.
IN A WAY, HE WAS LIKE THE COUNTRY HE LIVED IN - EVERYTHING CAME EASY
When the script, by out gay writer Arthur Laurents landed with Pollock, he went to work on it. The first task was convincing Robert Redford to star. He refused several times saying there was no depth to the character and he didn't want to play Streisand's pretty boy flunky. They added a scene in the atrium (which I love) and together added some depth, and the result is really the best film about the Hollywood blacklist ever made.
Pollock also managed to piss off Streisand to this day by cutting a scene from the 1930's section, but once again, it's these decisions that make a great director, and I believe you can see that scene on dvd.
It's considered one of the all time best love stories of all time, and landed on AFI's most loved list (how many lists have they had now?) at number 6. It is the quintessential story of doomed love and politics.
I am also constantly quoting this film as well. It's romantic, it's political and I dare you not to cry at the end!! It's like ORDINARY PEOPLE, I cry no matter how many million times I've seen it.
I'll be honest with you now, really honest. I watched LIONS TO LAMBS the other night, and being aghast at the current state of Redford's visage, I went to itunes and watched the trailer for THE WAY WE WERE. Twice. Okay, fine, three times. In a row.
When I try to think of just one scene from both these films to show you now... I can't. There are TOO many good scenes.
As a tribute to Mr. Pollock, let me know your favorite scene in a Pollock film. Was the hair washing scene in OUT OF AFRICA? Streisand's delicate lifting of Hubbell's blonde hair? Was it Dorothy being seduced by Charles Durning? Or belting out, "You macho shit head"!
They always say there is one scene in each movie that tells the whole story. Here, I'll include my favorite from THE WAY WE WERE. If you love this film, get the dvd and watch the extended version - it includes this wonderfully touching story that Hubbel tells K-k-k-Katie from his grade school days, which comes right after she asks him "do you always smile". The cut segment is so sweet and so explains his character.

In this scene I also love the line, "You never quit" because at the very end of the movie he says it to her again on the streets of New York, to which she then responds, "Only when I'm absolutely forced to." Of course, this scene also sets up the "See ya, Katie"/"See ya, Hubbell" which keeps popping up through out the years.